This one is in Toronto, Canada. When we're not fighting off polar bears and fixing up our igloos. We drink our strong beer, eat our poutines and build some serious fox mustangs.
Well below, I'm featuring a local Kijiji Mustang. Asking price is $4,300 (CAD), has 277,000kmn (172k miles). The owner doesn't mention much but says it took a year to build, everything is customized – rust is all fake, nicely airbrushed.
Love the "State Trooper" and mirror details…
Front view detail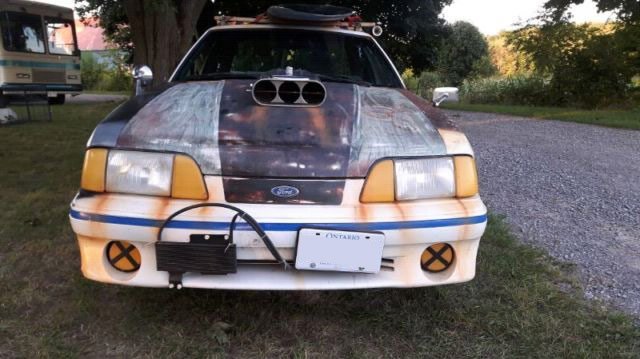 Close up shot of the wood panelling and custom gas filler door.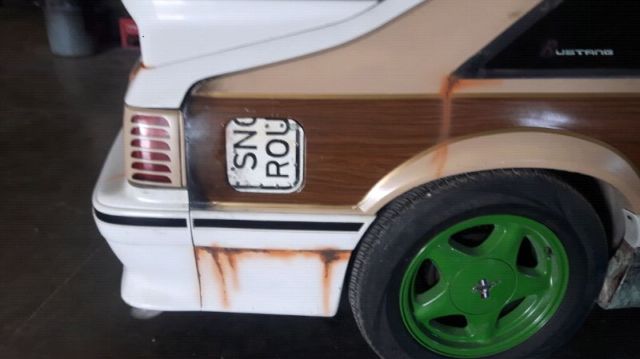 Below is a refreshing oil cooler location and yellowed out markers and fog lights.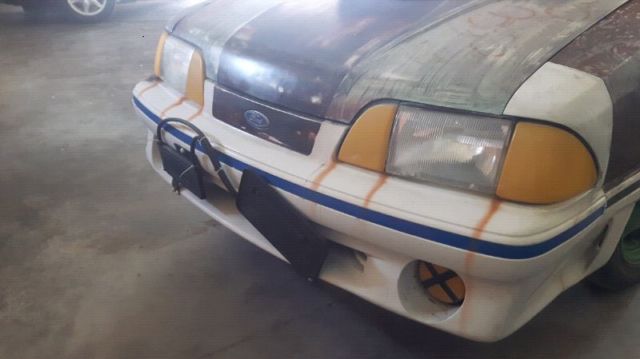 By far the most unique fox I've seen so far. It's against the grain – you'll hate it or love it. I'm more of a purist so it freaks me out some but don't mind the creativity involved. Different from the typical 5 lug, cowl hood and fresh paint.