One of the things we need to do before going online to buy parts for the restoration is to figure out what you're dealing with! Well… I knew the Dirty Cobra was previously "restored" (the term is used loosely here) so I figured there's be some bondo in there.
Breaking it Down
I love how easy Foxes are to work on, even in 20 degree weather! The interior was completely removed (minus the dash for now) to have a look at the condition of the metal.

It wasn't all that bad, the passenger side is in good shape, could just be sanded down and painted. The driver side "could" be patched but we will replace the entire pan from front to back – the point is to have a solid, well restored early Fox, not a patched up one.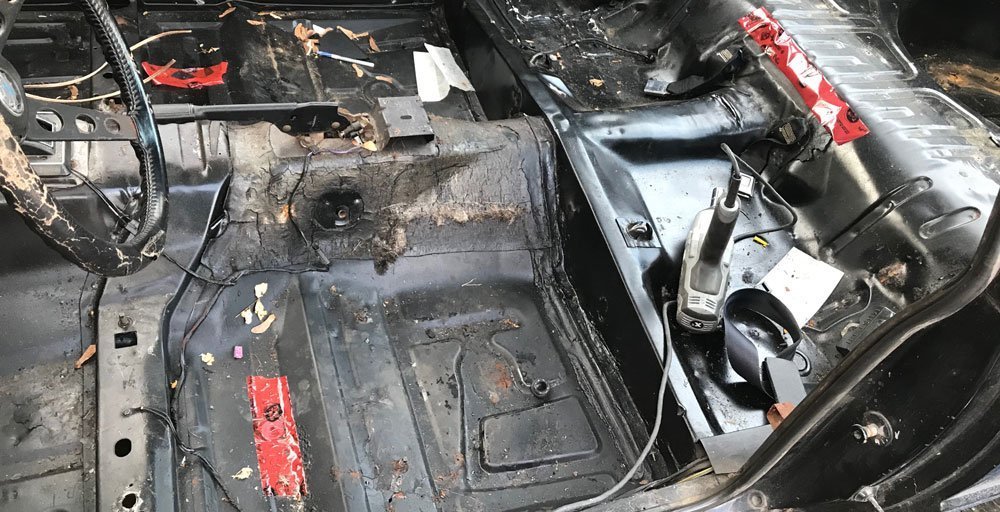 Body Rust?
Seen better, seen worse. The body isn't terrible, it will need work on the driver side A-pillar, new fenders (tab on bottom was a bit thin) and probably the worst is I will need to cut out and replace the entire 1/4 panel – someone had patched it with bondo, that's a no-go!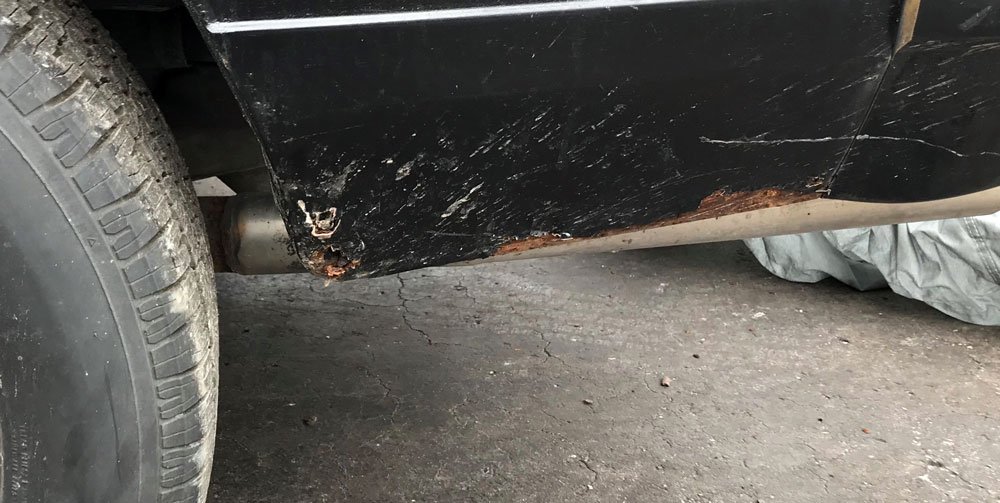 Frame Rail? What Frame Rail?
Very typical to see these rusted out, 10 years ago, we'd send them to the scrap yard and/or part out. Now that Fox Mustangs are getting rare we're saving more of them. This 1980 Cobra 4.2L V8 car is no exception, the passenger side is in decent shape under the strut tower but the driver side is rusted out and patched up by an amateur. But it's not too difficult to fix and bring back to factory spec!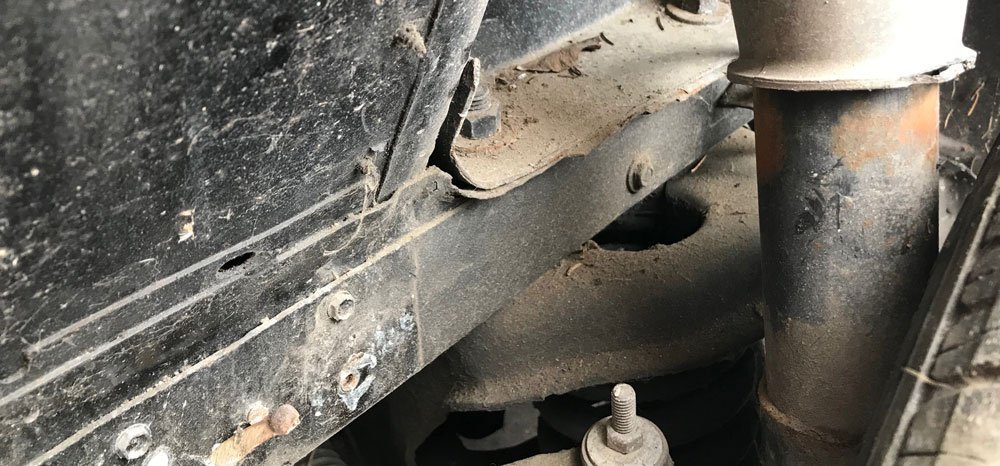 Passenger side has some surface rust only – easy fix!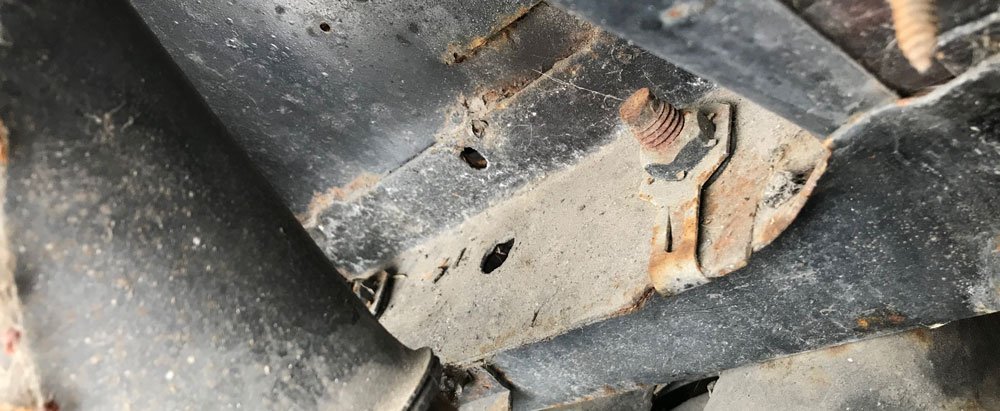 Next Up!
I took apart the rear spoiler to see how the hatch fared, it's a rare rear-wiper optioned car so I wanted to save the hatch and thankfully it's not in terrible shape. Check out the 5 pounds of decomposing needles.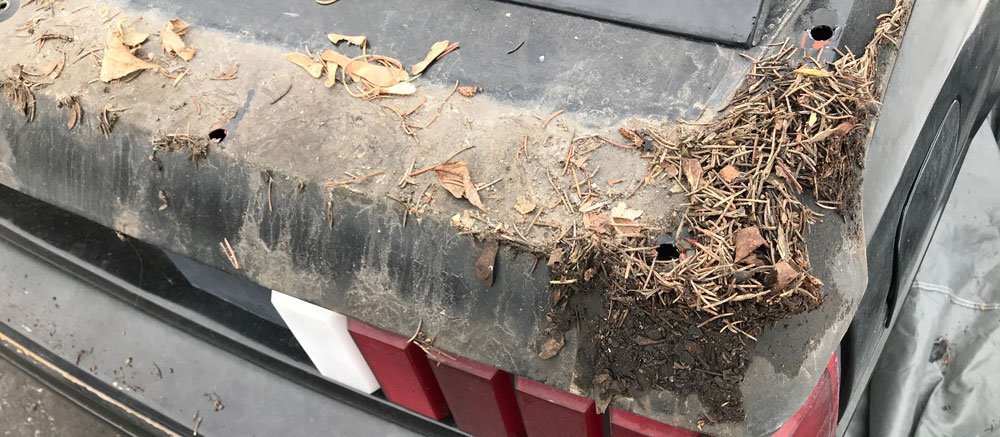 We're ordering parts right now from RockAuto and NDP… New floor pan, rear 1/4 panel and new fenders as well as other little bits-n-pieces. The goal is to get the body metal work done, stripped down to bare metal (then coated) and trailer it to a paint shop to get bodywork done and a fresh coat of paint.

Stay tuned to the Dirty Cobra! If you missed it, post #1 of the project can be found here.