Now that Project Divorce is pretty much done (no seriously, ok… almost). I decided to work on another Fox but this time a 4-eye. I initially wanted an 86 GT convertible but the landscape for "fixable" foxes has changed to the point of you'd spend the same amount today for a project as you would 5 years ago for a decently clean Fox. Values for ultra clean foxes has went up and that momentum has increased the prices for junk as well.

Introducing Project "Dirty Bra" or "Dirty Cobra"
So with that said, a friend of mine informed me of a gentleman that had a couple of older Foxes. The '80 wasn't what I was looking for and not in the "budget" I wanted to be at (for a car needing this amount of work anyway) but the reason for saying "F-it" and forking over the money was because it's a unique Fox, you don't see a ton of Cobras at shows nor do you see a lot of Foxes with the optional rear wiper.
Photo Tour – Just Got It!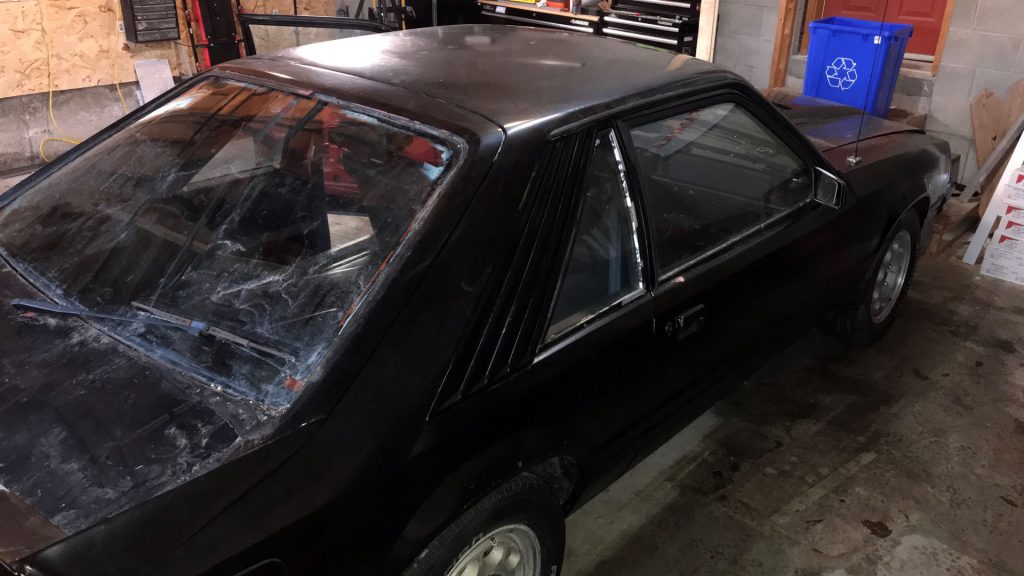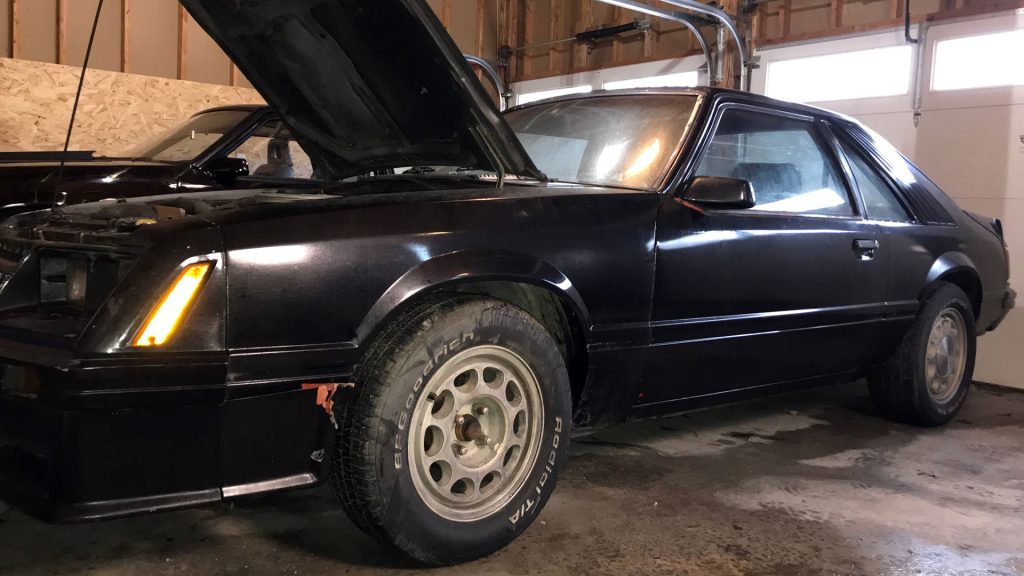 Although complete, this Foxbody Mustang needs a lot of TLC. The interior will need a full restoration and reversal of some sort of "electric window" experiment. We've all experienced Foxes with "less than desirable workmanship". This is one of the funniest I've seen so far.
Thankfully though someone did some good leg-work with a roller block 5.0HO replacing the 119HP (yes 119) 4.2L V8 (80-81 was a sad few years in Fox history). It still has a C4 but I've been told has an 8.8 rear-end (I have one in stock anyway).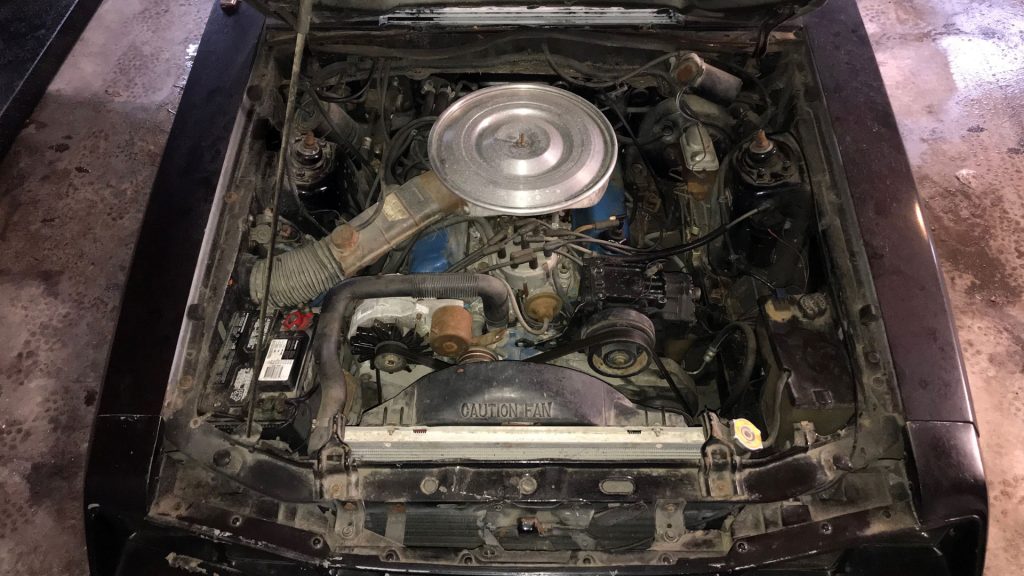 There's not too much rust on the thing, just typical and still fixable.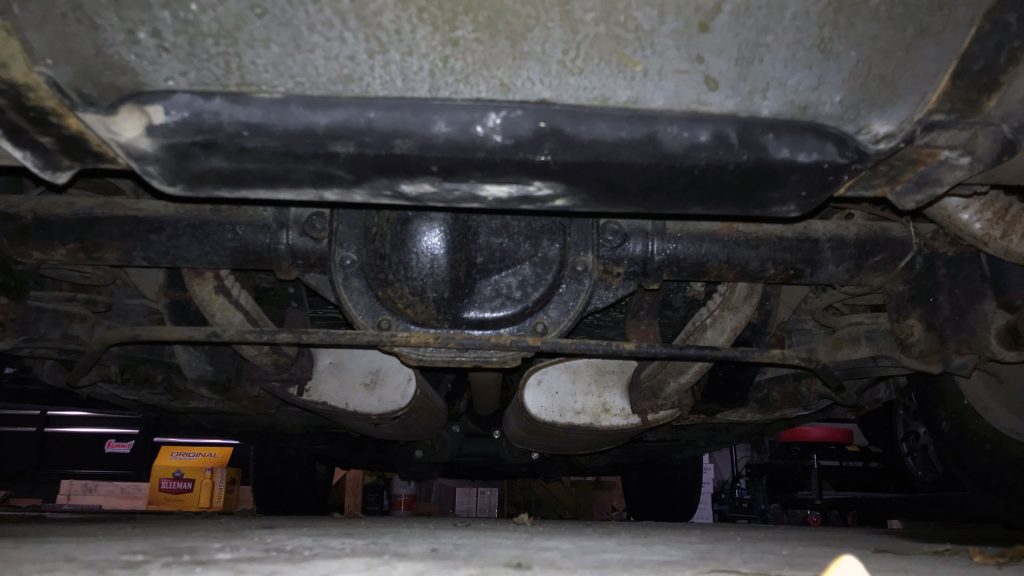 The interior is pretty complete and factory black, still has the original (and hard to find) Cobra emblems. Door panels and dashpad are in decent shape… Too bad it didn't have the optional Recaro seats. But I'll keep my eyes open for some.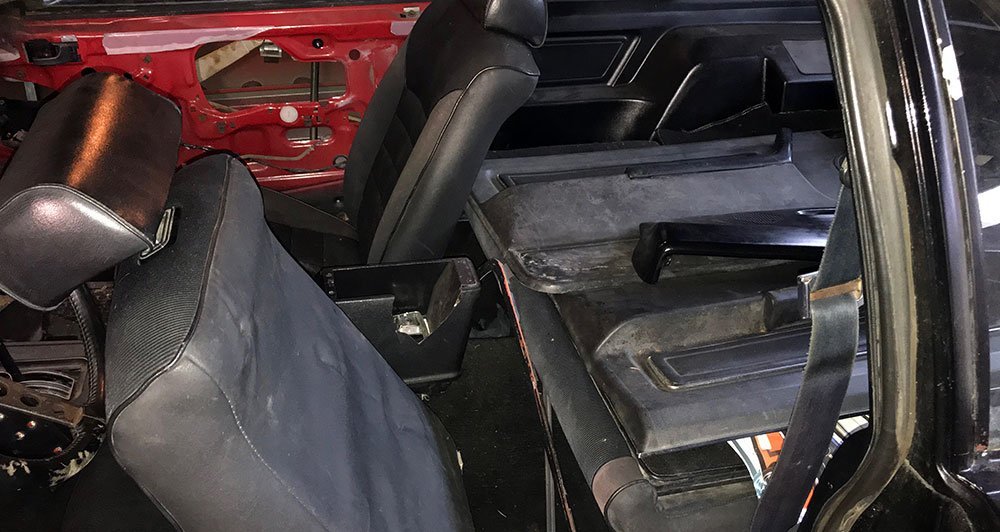 Plans?
The plan isn't really created yet and I believe, as always, will be an evolving plan/concept. But so far, I like the idea of making it mostly look factory. That means fixing rust, stripping the poor paint work and repainting it factory which is 1P – TT (Medium Grey Metallic and black) much like the pic I stole from the interwebs. What I don't get is someone painted over the Cobra hood emblem, so I'm guessing maybe the original owner had that option?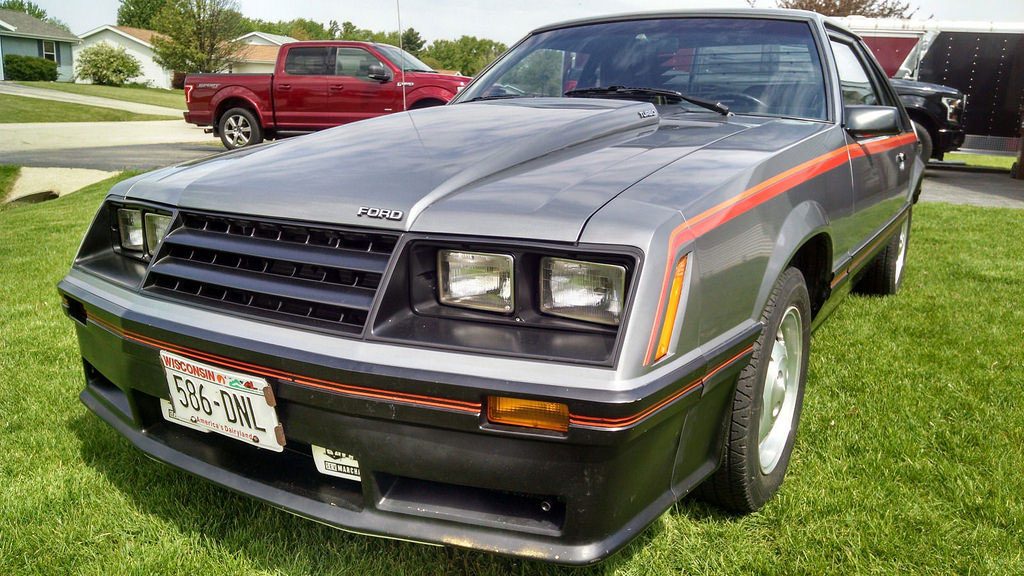 I have 17″ bullets, 5 lug and T5 swap parts in stock already for this car. I also have a true 93 Cobra intake for this, so yes, that means MAF-EFI conversion as well. But first, I have to fix a lot of issues before paint is concerned. But after removing the wiring mess and cleaning it a bit… a step in the right direction. 🙂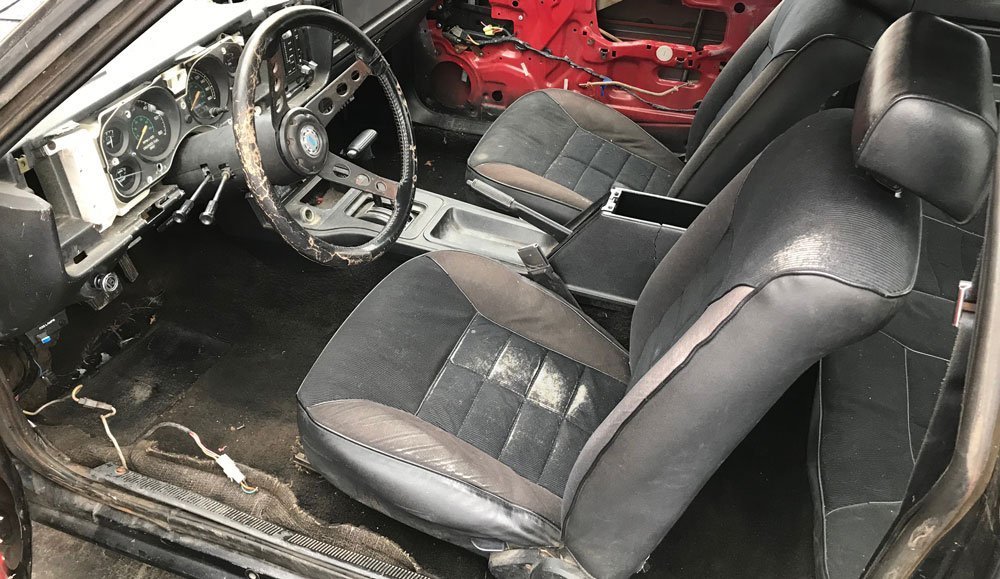 Up next > We start tearing down the Cobra, check it out here.