Spring has arrived, Steve has been working on this black notch all winter and recently changed things up a little. Starting with new wheels. They are 18×8.5″ Verde V44 wheels with 245/40R18 and 275/35R18 tires. Wheel selection really is a personal preference and although the previous 2014 GT wheels looked great, Steve wanted to change things up a little, get different offsets and give the black notch a little more "road race" appearance.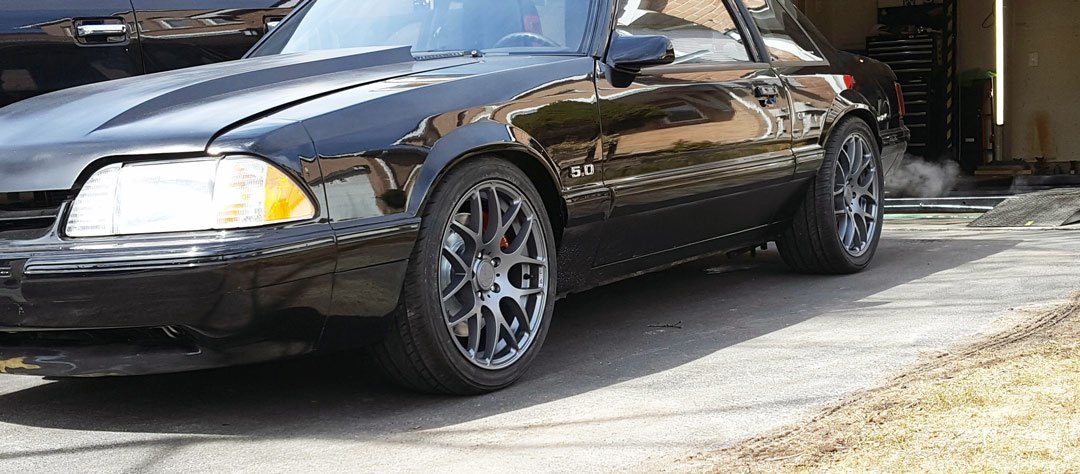 Chin Spoiler
Steve always wanted to try a Mach 1 Chin Spoiler and figured now is the right time, so there it is (how to article here) with the spoiler freshly installed. It gives the fox a lower look and a more aggressive "stance" on the LX notchback!
Shake Down Runs!
Aren't these just a roller coaster of emotions? Filled with "Am I going to make it back home?, What's that smell?, What's that noise?, Now What?" And… "Oh man, this thing is AWESOME!". On this shakedown run, Steve was testing the new brakes, new rear control arms, new wheels (testing for rubbing) and new interior (rattles and things). The run was a success for the most part, forgotten oil in the diff, some rubbing in the front and a slight studder and whistle noise coming from the "new" intake. Steve will have to change the oil pan (leaks everywhere), change the chattering 1.7 roller rockers and do a few adjustments and checkups to the EFI system. Otherwise this black notch is ready to rock – well, no radio so… ready to hit the gas in tunnels 🙂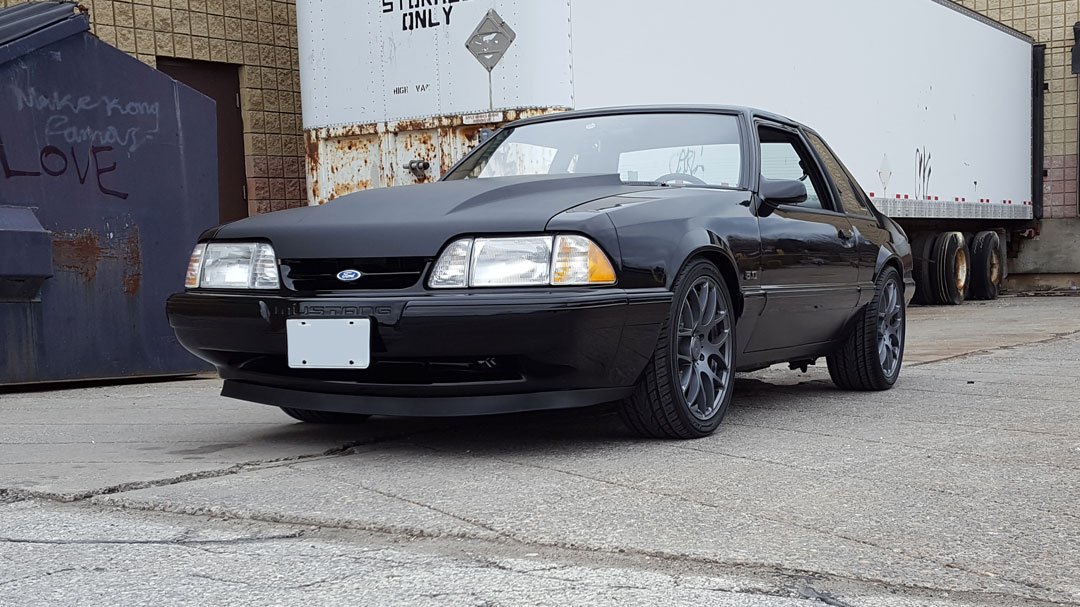 The new setup consists of the tubular GT40 intake and Steve faked an "original" 80's Ford Battery.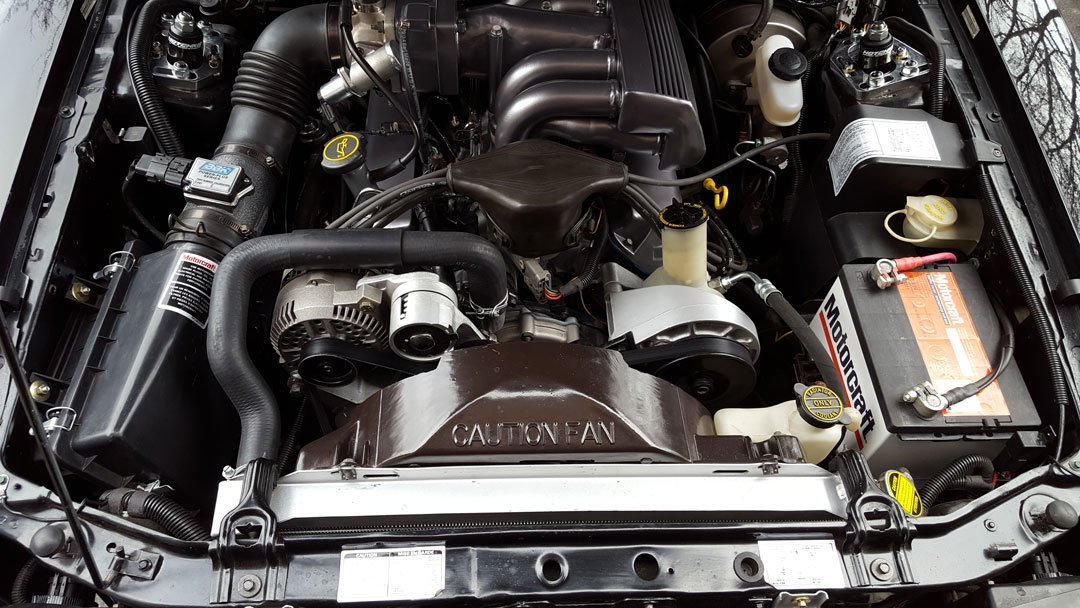 Looking forward to a season of tire smoking, show going – foxbody goodness!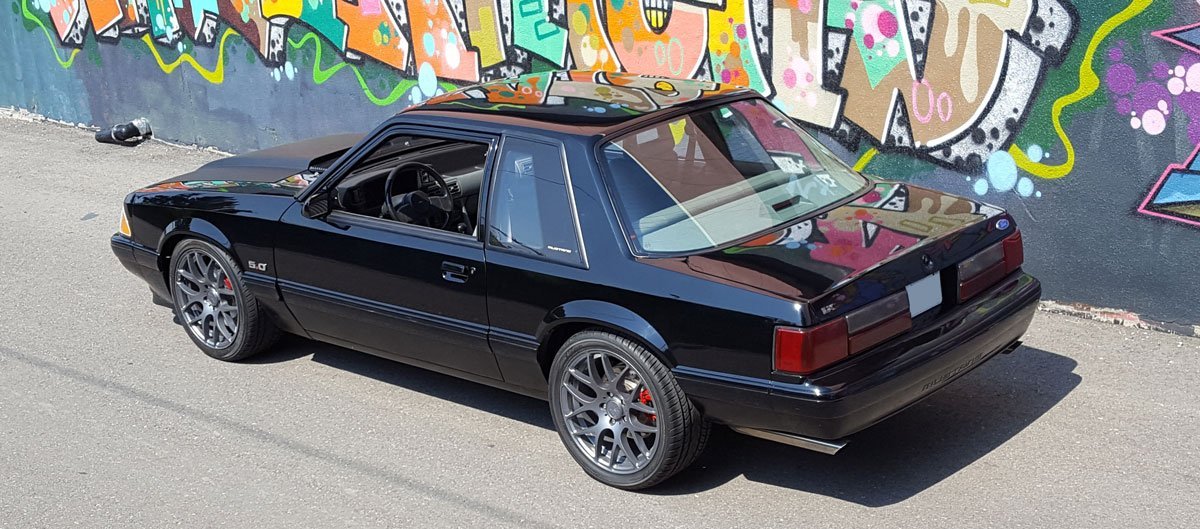 Some more pics yay!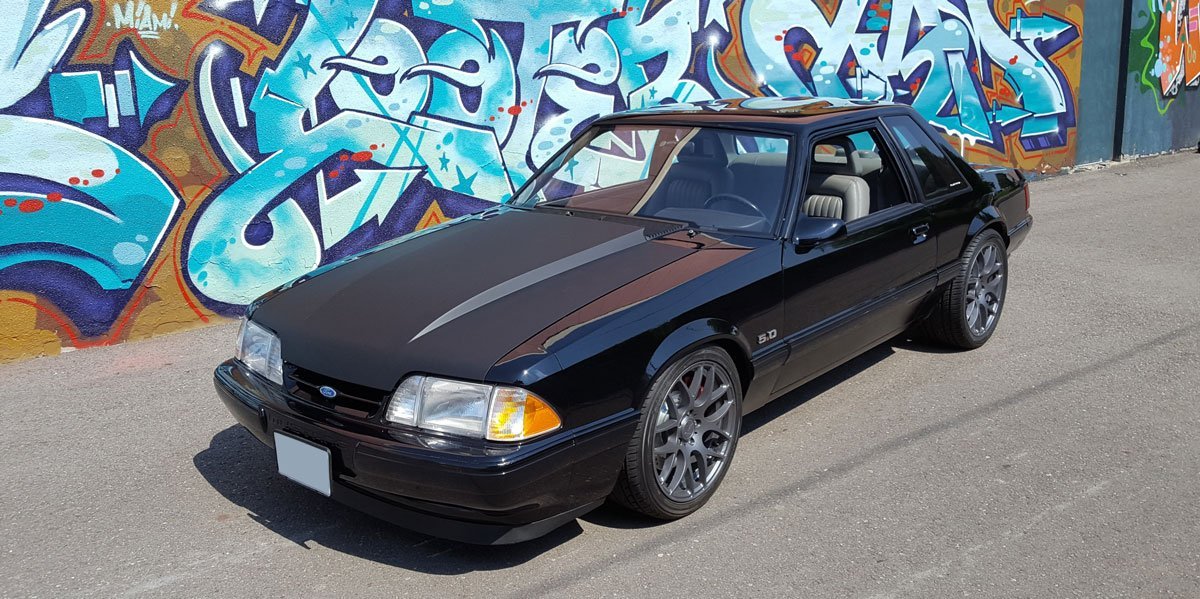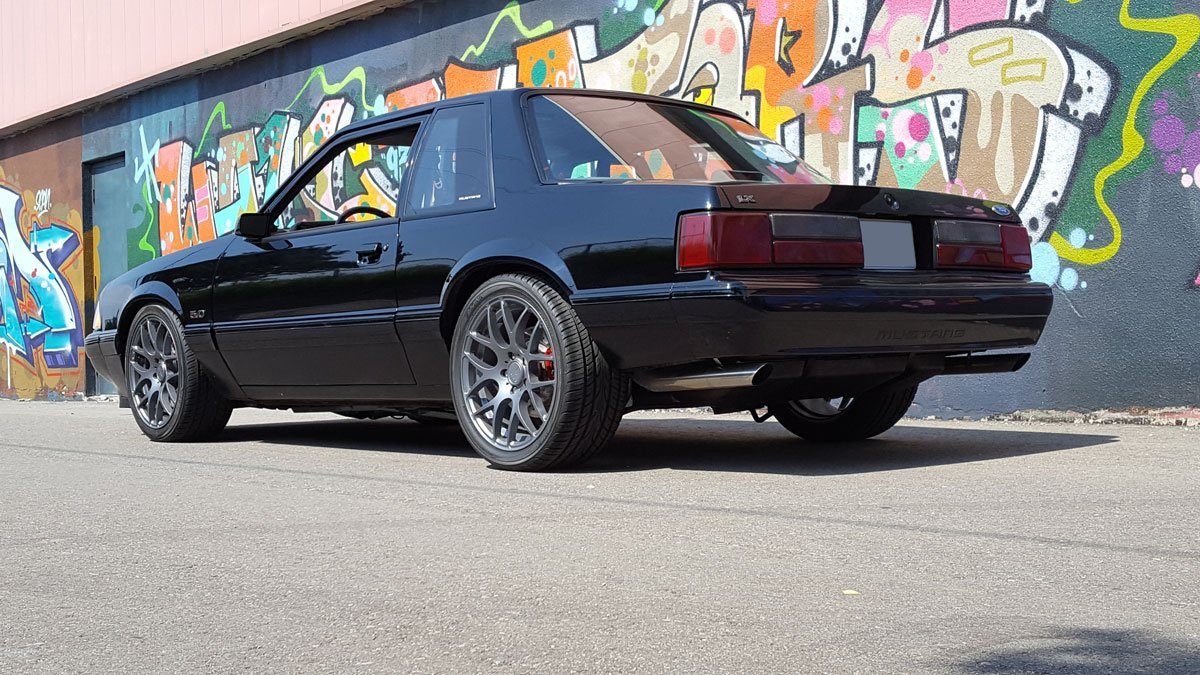 Stay tuned for more changes coming!